Upcoming Event Tickets
Our August Pick-Up Party Tickets are now on SALE!
August Pick-Up Party - Sunday August 14th at D-C Winery, 11AM-2PM.
Tickets Sales will close on August 7th so purchase your tickets now! (See Below)
The wines for this shipment are the 2013 D'Alfonso-Curran Chardonnay, our barrel fermented Chardonnay that has been aged in 100% new French Oak barrels for 32 months, and our 2010 Curran Tempranillo, which has been aged for 66 months in barrel prior to bottling. We think you will enjoy both of these wines!
And to celebrate our new bottlings, we will be serving some fabulous Greek-inspired delicacies: Gyros with Tzatziki sauce, Greek salad and Baklava, all brought to you by Brett and Amber Stephen!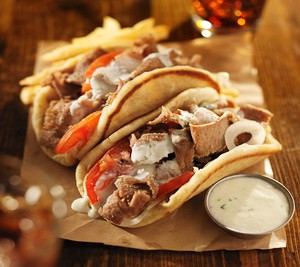 Wine Club Only (Limit 2)
Log into your account to purchase!