Bruno D'Alfonso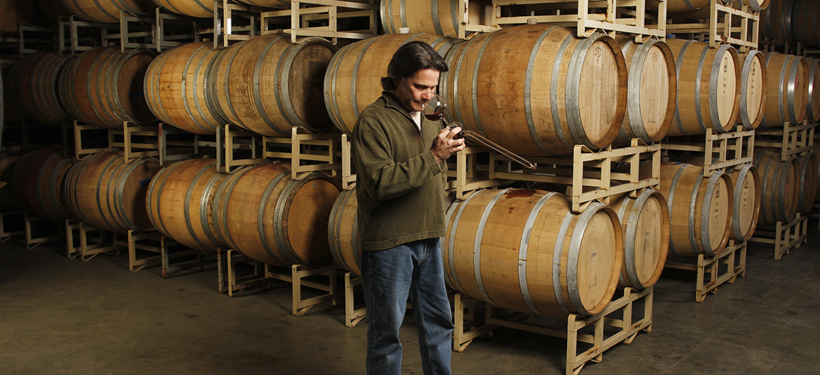 When one thinks Bruno D'Alfonso, one also thinks the best Pinot Noir-winemaker in the business. Bruno's approach to winemaking is fueled by a talent for creating outstanding wines that alter traditional expectations, matched by his dedicated precision and attention to detail. He is the consummate perfectionist.
With a history of hunting and fishing in the wild and a love for open spaces, it was no surprise Bruno earned a Degree in Soil Science from Cal Poly. However, his Italian heritage compelled his inherent appreciation for wine, so his second Degree, this time in Winemaking, was earned at UC Davis.
Bruno's early career is almost as fascinating as his current one. He started out with the now-late Richard Graff of Chalone at Edna Valley Vineyards and worked there for three vintages. Bruno later joined Richard Sanford to start Sanford Winery where he remained as Winemaker for twenty-three vintages.
Today, fans of Bruno's Pinot Noir acquire his exceptional offerings under the BADGE and Di Bruno labels. "Over the years I have begun to understand the designing of wine. That has become my goal: to create wonderful, stable, long-lived, stylized wines."
Bruno is an ardent foe of the practice of using harmful chemicals in the winemaking process. All D'Alfonso-Curran wines bode well with the imbiber's health, in addition to their senses. Bruno's purist approach to winemaking ensures uncontaminated, unpolluted wines that respect his customers' health and wellbeing.